Drama Studies deals with the many dimensions of theatre. You'll explore wonderful and varied works of dramatic literature, learn about the art of performance, and get hands-on experience creating theatre on- and off-stage through acting, directing, producing, stage-managing, or writing.
Study with professors who are experts in the field. Guillaume Bernardi is an internationally-renowned director who works in four languages. Instructor Duncan Appleton is Technical Coordinator of Theatre Glendon and teaches Smoke and Mirrors: An Introduction to Technical Theatre.
Our professors also help you to take advantage of the city's theatrical scene by incorporating Toronto performances into classroom assignments.
The home base for our students is Theatre Glendon — a great facility boasting excellent lighting, sound, and multimedia technologies. Each year, the theatre mounts a full season of student productions in English and French, and you have the opportunity to get involved in any aspect, from set construction to stage-management to costumes and props.
Our program focuses on drama as both a study of literature and as performance. Your studies in drama will be integrated with the study of language, literature, critical theory, performance media, and genres (such as film, television, opera, and more), as well as courses in other academic areas to give you a degree with breadth.
Careers and Alumni
Drama Studies can lead to a career in various aspects of theatre. Our graduates include Marina de Beer, stage manager at the Shaw Festival, Janelle Rainville, production manager at Théâtre français de Toronto, and Tara Beaver, a performer with Famous People Players, a professional theatre company in downtown Toronto.
Drama Studies is also excellent preparation for a career in teaching, public speaking, and many other fields.
Professors


Instructor Duncan Appleton is a specialist in theatre production and teaches a course focusing on the technical components of theatre productions.
Alexander Lukac has directed over 80 professional productions in Canada and abroad.
Students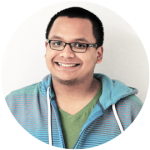 Juan came to Glendon from a core French environment and is now working on his 5th course taught in French. A Sociology and Drama Studies major who is active in the student community, Juan has set his sights on a career in student affairs and higher education.
Follow his journey here ››
Program Highlights
Drama Studies is available as a bilingual or trilingual international Bachelor of Arts.
The home base for our students is Theatre Glendon — a great facility boasting excellent lighting, sound, and multimedia technologies
Each year the theatre puts on about a dozen shows in English, French, or both, all of which are produced by Glendon students.
Get involved in the theatre at Glendon as a writer, producer, actor, designer, stage manager, publicist, or simply a spectator!
In the News
Cancelled: Playwriting Workshop Opportunity with Guillermo Verdecchia »
Ready to apply?
Ontario Universities Application Centre (OUAC) Codes
BA: YGD
iBA Bilingual: YGG
iBA Trilingual: YGH (Upper-year entry)