Political science is concerned with power and justice; how society chooses to govern itself. It examines governments, and the relationships between governments, private sector actors, and citizens.
At Glendon, Political Science is much more than just theories and abstract concepts; it is interested in the major issues of our times, including democracy and human rights, peace and security, economic growth, as well as the fight against poverty, the environment, and more. Bilingualism is an important asset that sets our grads apart when looking for careers in the political field.
We specialize in global and international politics, Canadian and American politics, European affairs, as well as public administration and public policy, and provides a dynamic environment for students interested in all aspects of politics.

Our professors are experts in their Fields:
We employ young, dynamic, innovative teaching methods. The course Public Policy Research gives students real-world experience by examining case studies taken from public documents involving health care, anti-drug policy, social policy, and other issues.
Glendon grads get into master's programs at some of the best political science universities ' most notably in France, Britain, Belgium, and the Netherlands.
Students develop strong critical thinking skills: the capacity to ask the right question, to search for the answer, to consider alternatives, and to provide an original and well thought-out explanation. Glendon aims to develop citizens that are well-informed and engaged, and make a difference in their community.
We offer multiple academic, extra-curricular, and professional opportunities.
Political Science is available as a bilingual or trilingual international Bachelor of Arts.
Careers and Alumni
Political Science can lead to work in government and politics, the diplomatic service, journalism, and more. Our graduates succeed in the political arena.
High-profile alumni include Chantal Hébert, political commentator for the Toronto Star and F.W. Russell, United Nations public policy analyst.
The program is also a popular choice for students bound for law school. More ››
Professors

Professor Ian Roberge, specialist in public policy and international political economy, a Glendon graduate himself.
Students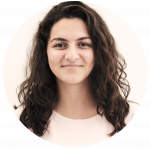 Ayse's interest in international politics is what led her to major in Political Science. A globally oriented education in a small campus is what made her choose to study at Glendon.
Read more about her student journey on her blog ››
Program Highlights
Political Science at Glendon offers five BA degree programs and four IBA degree programs.
Political Science is available as a bilingual or trilingual international Bachelor of Arts.
In The News
Professor Willem Maas weighs in with the CBC on the Brexit vote
"Free movement of people is a major point of European integration. The leaders of the 27 other member states are not just going to roll over and die on this issue." Read the full CBC article »
Open Your Mind: A Q & A with Francis Garon, political science professor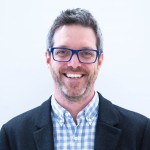 YFile recently profiled Professor Francis Garon, who teaches in Political Science at Glendon, for the Open Your Mind series that profiles innovative professors and researchers at York University. Garon speaks about his research in deliberative democracy, public policy and immigration. Read more »
Fourth-year Political Science Student Tetyana Klimova awarded Killam Fellowship
Klimova recently completed an independent study with Professor James Laxer on Canada-U.S. relations and plans to apply her learning to broaden her understanding of this bilateral relationship. Her immersion in the American university will provide her with a first-hand look at the micro- and macro-interactions between Canada and the United States and how this affects the rest of the world. Read more »
2018 Summer courses
POLS 3460 3.0 – Ontario Government and Politics
Tuesdays & Thursdays 9:00 – 12:00pm
POLS 4640 3.0 – The Idea of Democracy
Mondays & Wednesdays 3:00 – 6:00pm
POLS 4682 3.0 – Transnational Crime and Corruption
Tuesdays & Thursdays 12:00 – 3:00pm
Descriptions of all Courses are in the Mini-Calendar under "Courses".
Graduate School Application
Please check out our Political Science Association of Glendon at : www.glendonpolitics.com