Psychology is the scientific study of behaviour and experience. Within our program, you can examine a variety of fields and viewpoints, including child development, sensation, perception, animal behaviour, social psychology, abnormal psychology, and more.
Our professors are actively involved in almost all areas of psychology, providing our students with the opportunity to explore a wide variety of topics.
Faculty members include:
You can gain hands-on experience in our on-campus perception psychology laboratory, or through our partnership with the Baycrest Centre for Geriatric Care, which offers work placements and part-time employment opportunities to our students.
Each year, the department hosts special events, including Primates Day and Research Day, where students and professors showcase their projects in fairs and presentations.
Students are able to get to know and interact with professors directly and informally thanks to our small class sizes.
Psychology is available as a bilingual or trilingual international Bachelor of Arts.
Careers and Alumni

Glendon graduates are successful in various fields.
Dr. Ann Cavoukian is the Ontario Information and Privacy Commissioner; Gabrielle Bouhenic is now a medical doctor; and Michelle Peterson is a professor at the University of Toronto.
Our students have a high success rate in graduate school admissions.
Graduates also work in counselling, teaching, social work, human resources, business, and various health professions. As well, some students pursue careers in law and medicine.
Professors

CBC's The National explores the issue of Truth, Lies, and Confessions, during which Glendon Professor Tim Moore explained why false confessions are so difficult to defend in court. More ››
Professor Anne Russon is a prominent primatologist who specializes in understanding great ape intelligence and is dedicated to saving orangutans, the world's red apes.
Students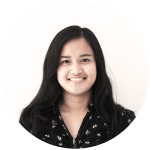 Ana combined her interest in culture, human behaviour, and languages by pursuing a major in Psychology with a minor in Linguistics and Language Studies at Glendon. She's thrilled to be completing the 2nd semester of her 3rd year in the Netherlands.
Read more about her journey here ››
The Glendon Centre for Cognitive Health
The Glendon Centre for Cognitive Health supports research in neuropsychology with a focus on cognitive aging. Find out more »
Ready to apply?
Ontario Universities' Application Centre (OUAC) Codes
BA: YGY
BSc: YYH
iBA Bilingual: YGG
iBSc Bilingual: YYG
iBA Trilingual: YGH (Upper-year entry)
iBSc Trilingual: YYL (Upper-year entry)