Mar
10
Sat
Annual International Studies Symposium: Thailand

@ Glendon Campus, York University
Mar 10 @ 8:00 am – 8:00 pm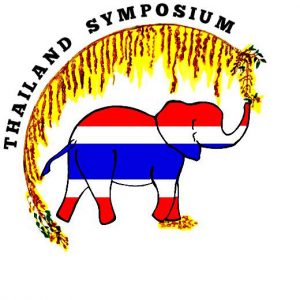 This year's International Studies Symposium – to be held on March 10th – will bring together academics and other experts to shine a light on the Kingdom of Thailand and various aspects of its identity. The full-day conference will host panels on economic, social, and cultural themes, provide a Thai cuisine luncheon, and the opportunity to connect with distinguished experts. Follow us on Facebook and if you have any questions regarding the event, don't hesitate to message us or send us an email!
Facebook: @ThailandSymposium
E-mail: thailandsymposium@gmail.com
Mar
20
Tue
SEMAINE FRANCO – It's Francophone movie night at Glendon!

@ Glendon Campus, A100 (Ampitheatre)
Mar 20 @ 7:00 pm – 8:30 pm
Come watch Des femmes inspirées et inspirantes (Inspired and Inspiring Women), a selection of five films about exceptional Francophone women who are driven by their passionate artistry.
Let's celebrate la Francophonie in all its diversity, all its duality and all its dynamism with this free public screening offered by the National Film Board of Canada (NFB).
The screening about inspired and inspiring women will leave you feeling inspired!
Targeted audience: All are welcome!
Mar
27
Tue
SEMAINE FRANCO – Stimulate your French mind and join the show!

@ Glendon Manoir, Ballroom
Mar 27 @ 6:00 pm – 9:00 pm
Help us celebrate the end the Francophonie Week at Glendon by participating in this fun community event, which will include a musical show in French and captivating activities that will stimulate your French-speaking minds!
Come eat, socialize, be entertained and discover funny and interesting facts about la Francophonie in Ontario, Canada and around the world. Come one, come all! We also have a few surprises in store!
Targeted audience: All are wecome!