Rediscovering the History of Toronto's Francophones.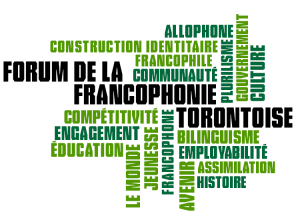 The Glendon campus of York University invites you to the 4th edition of the Toronto Francophonie Forum!
Monday March 20th, 2017
8:30 a.m. – 5:00 p.m.
Glendon Campus, York University
2275 Bayview Avenue, Toronto
About the Forum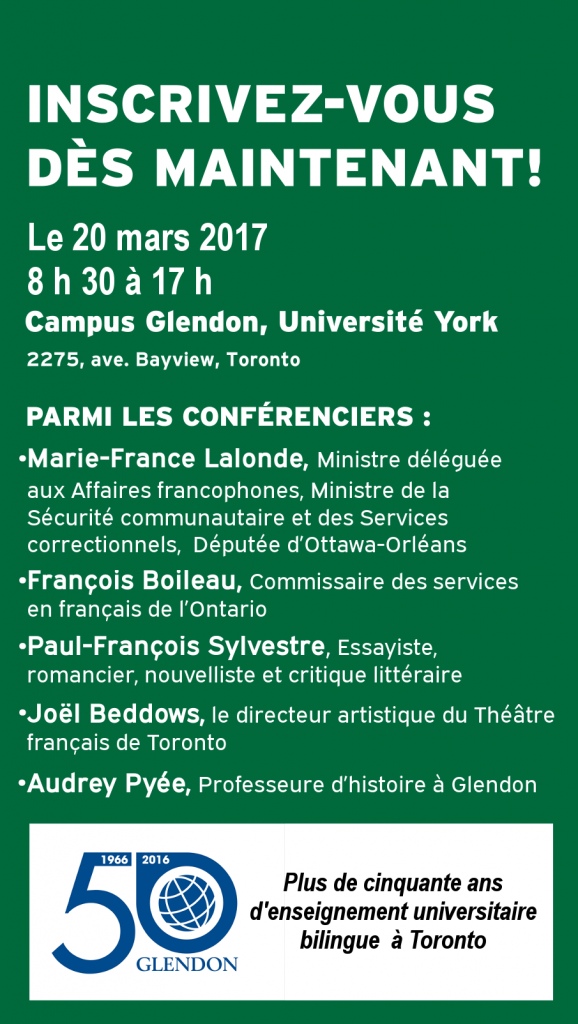 Considered to be one of the most multi-cultural cities in the World, Toronto is a linguistic mosaic that includes well over a hundred languages.
After the indigenous languages which characterized the region before the arrival of settlers from Europe, it is the French language which can claim the longest presence from amidst the extraordinary range of languages spoken in Toronto today.
The French presence on the territory which is now the city of Toronto can trace its roots all the way back to 1615, to the passing of Étienne Brulé through the area. Furthermore, the first sign of European settlement was a French fort known as fort Rouillé, established in 1750.
Toronto's Francophone communities possess a rich history that spans nearly four centuries, and is an important element of Toronto's identity to this day.
We would like to invite you to join us to rediscover the history of Toronto's Francophones!
The Forum will be bilingual and simultaneous interpretation will be provided.